After a few days of feeling rather melancholy, I'm actually in a good mood today, so it's a fine time to catch up on blogging, before the holiday weekend comes upon us. And it was an adventuresome weekend with the historic New York Gay Pride Parade celebrating the passage of New York's gay marriage law, with lots of pictures to share.
Last week was a rather unusual one at the office. On Tuesday I got to stay home to work because there was a charity lunch in Manhattan. It was at the Jumeriah Essex House on Central Park South, one of the city's most opulent and famous hotels. I actually did some PR work for them at Agent K, but I've never been there. Working at home was a lucky break, because the trains were all messed up that day. Hoda Kotb from NBC was the featured speaker, and it was a beautiful room.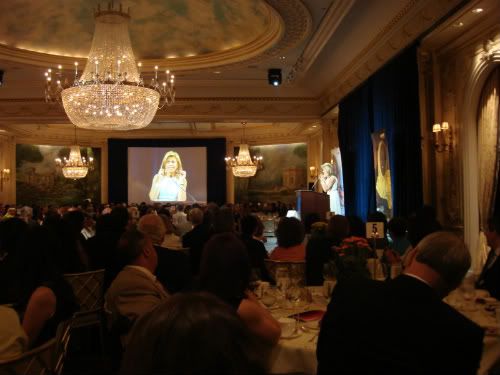 In the evening it was early enough for me to try for a Broadway play, so I gathered some intelligence for future lotteries at some shows before settling in at the cancellation line at Spider Man: Turn Off the Dark. I didn't get a ticket, but it was okay – they were charging $140 for them. I don't need to pay that much to watch people dangling from wires.
On Thursday the communications department had an outing at an orchard in New Jersey on the first day of cherry picking. Jennifer and I rode in on an early train to be on time, only to be thwarted by an hour-long delay en route. Luckily, Lori was able to pick us up and take us there, and it was a brief but fun time. It's actually the first time I've ever been berry picking, although I spent a lot more time taking pictures than picking. It was humid, but still cool because of the early hour.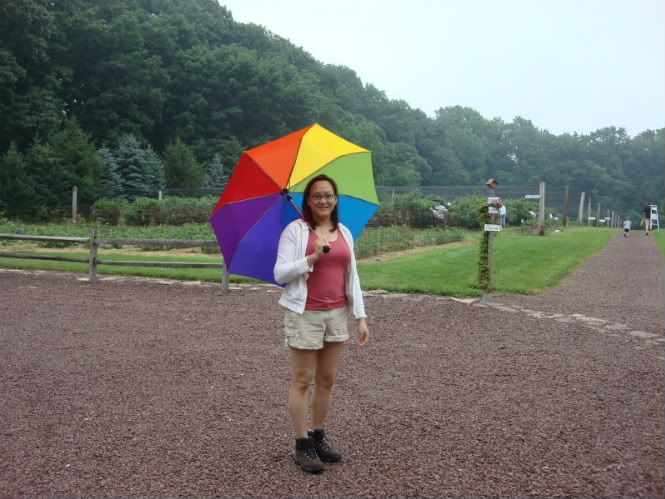 Friday night I stopped by Puck's house in Staten Island to have tea and watch an episode of Dr. Who before convincing them to come to the MMMM with me. We chatted with our friends Kiwi, Jenn, Roz and others, but didn't stay long. In fact, just as we were leaving, Piper and Jet were coming in, so we only got to say hi briefly before heading back to Staten Island.
Saturday we embarked on a huge project to organize their entire household library, except for their Russian-language books. These were spread among seven bookshelves in three rooms, so this involved moving stacks of books up and down the staircase. We spent nearly the entire day on the job, taking some breaks to play videogames and swim at the beach (they swam, I walked on the sand since I didn't have a suit). At the end of the day, we'd shelved up to the M's in fiction, and completed the non-fiction sections. We drove back to my place in the evening so we could start early on Sunday for the parade.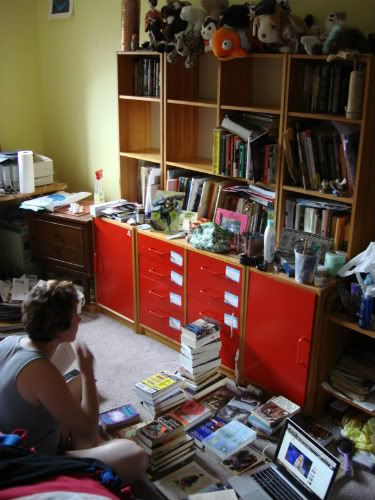 Sunday morning we had breakfast at the Evergreen diner across the street, our first visit. It never seems to be open whenever we want to go. We went down to 14th Street to meet up with the FetLife Unicorn group and we made our way up to 20th Street to meet with Angel and her friends. Along the way we picked up more friends and more unicorns joined us later as the parade started. Plus, Piper marched with her NYU crowd and ran over to say hi, as did Murray, Linda and Sandy, who were marching with their bisexual group.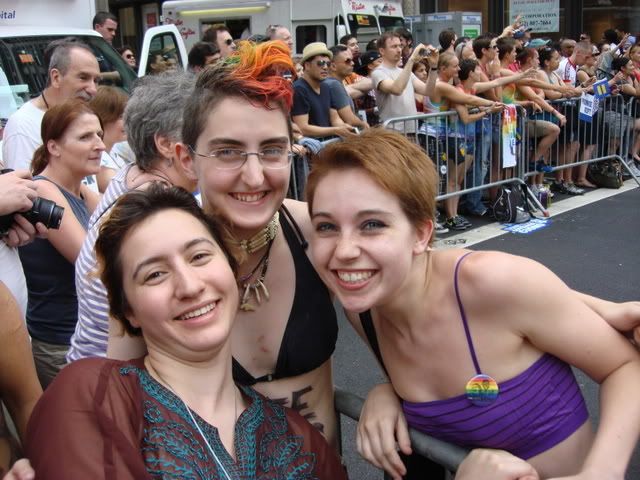 Puck, Aaron and Piper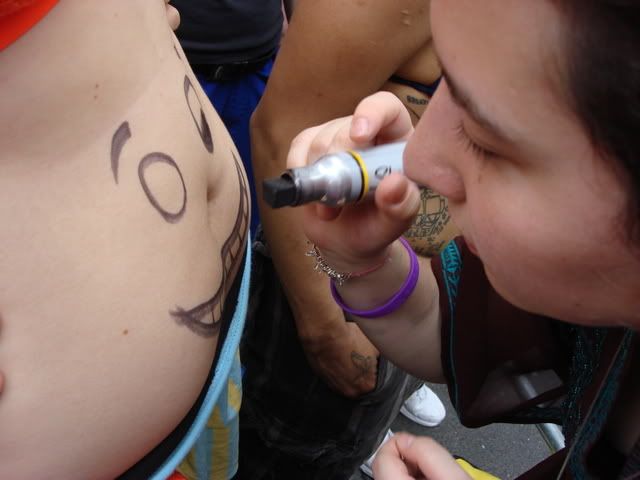 Puck drawing on Anastasiya's belly

After the parade was over, we were both exhausted so we didn't go to any of the afterparties. Instead we went to my gym to take a dip in the pool, then picked up some burritos for dinner and ate them at home. We watched an episode of Buffy before Puck had to catch a bus home to see family visitors.