After a dreary Saturday fighting tropical storm-like weather close to home, Sunday dawned clear and brilliant and my family went out in search of adventure. We found an Oktoberfest festival at Bear Mountain State Park in New York, and even though none of us drink beer, it seemed like a fun thing to do in a place that we all love to visit.
We drove north for about an hour to Bear Mountain and drove to the top of the mountain first to take in the scenic views. Afterwards, we went down to the park at the base and looked at the craft fair listened to a few polka songs from the live band. Here's a photo of me taken by Bug with the Hudson River Valley behind me: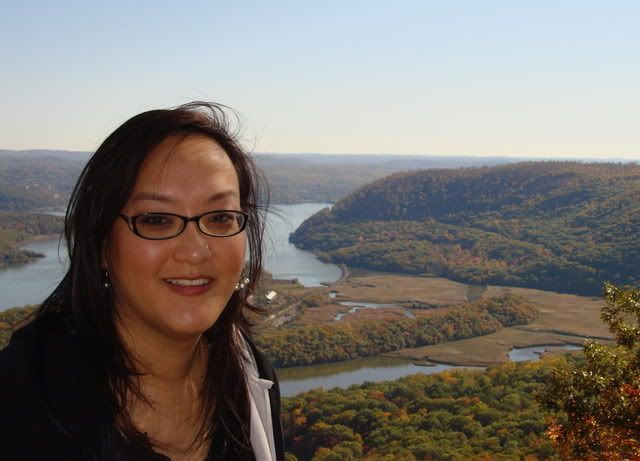 Here is a photo from Perkins Tower at the top of the mountain, showing all the fall foliage: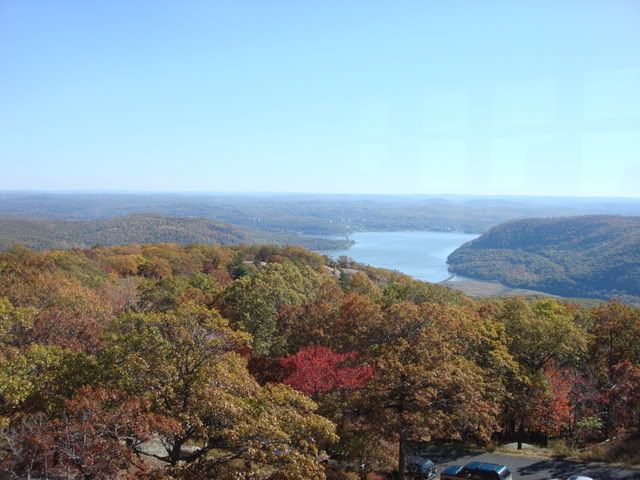 And here is a photo of the crystal-clear Hessian Lake where we sat and ate Belgian waffles and ice cream: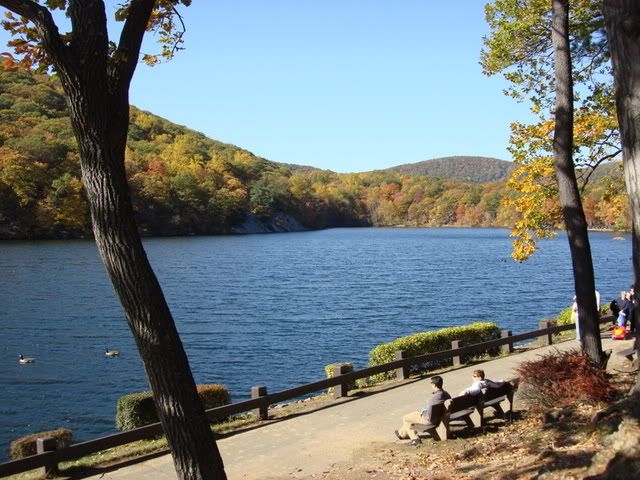 It seems like this weekend has been so short - I'm not ready to go back to work, but alas, I must. However, I am thinking about taking off Samhain (Oct. 31) to spend the day with Tara celebrating the pagan new year. I have a surprise destination near the Met in mind that I hope will delight her on Friday.