Life is starting to slow down a bit, and not just because I'm taking a little breather from my Times Square Movie Club activity.
In the first three months of 2013, I've shown 23 feature movies, 14 episodes of Firefly, 6 episodes of Elementary and six episodes of Sherlock (and that doesn't even include the Oscar party and other private showings with individual friends), so that pace was bound to slacken.
Of course it's not terribly taxing to host these things and they motivate me to keep the place tidy and stocked with food. But at some point, I do want to turn my energies to other things as well.
One thing I talked with Kacey about last Wednesday was creating a
play-writing
competition through Open Love NY. We had dinner at
Print.
on
11th Avenue
, a New American restaurant with a killer appetizer menu. I tried the octopus and chorizo salad to start, then the seared sea scallops, and we shared the panacotta dessert.
Kacey had the goat cheese gnocchi and the red snapper, which she said equaled the best versions she's had in Costa Rica.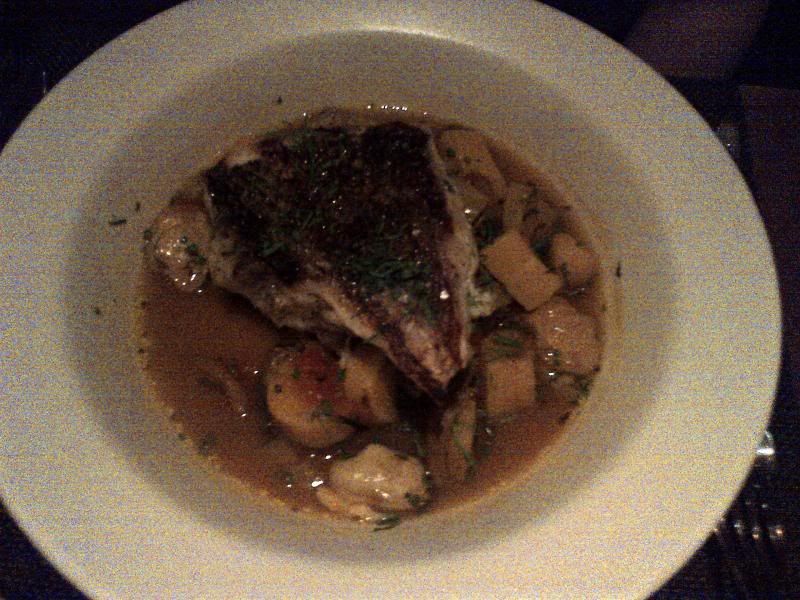 After dinner we went up to the Press Lounge, the rooftop bar, and took in the gorgeous, sweeping vistas of midtown Manhattan on one side and the Hudson River on the other: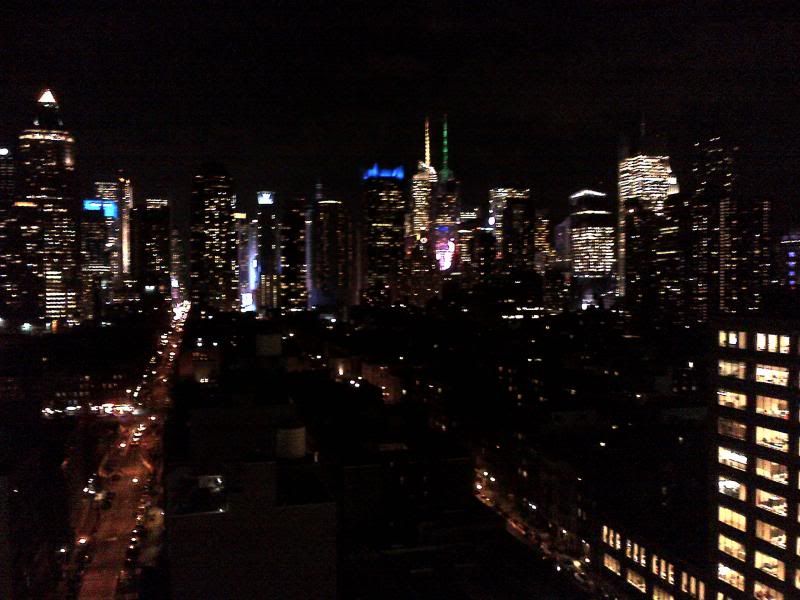 Afterwards, we came back and finished our Twilight run with a flourish, watching Breaking Dawn Pts. 1 and 2 back to back. I can't tell you how nice it is to share my Twi-fandom with someone who shares it without irony or derision - just one of many reasons that Kacey is one of my favorite people.
On Saturday night, T came over for the first time in a long while to deliver a print of another one of her works, "Bubble Love" and to see my framing of her drawing, "An Unknown Woman."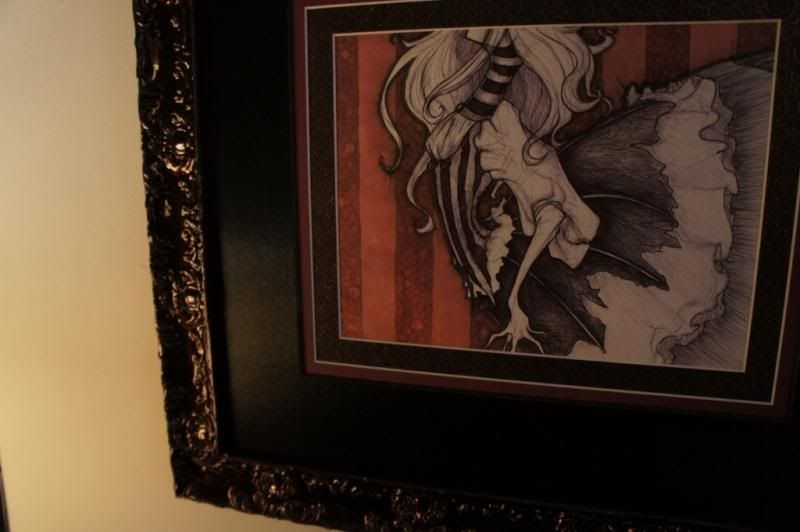 We had some tea and a nice chat before heading down to the MMMM and seeing our friends. K-Rand was there, plus Kiwi, Ilan, Emily, Stella and Josh. We met a young newcomer, Colby (like the cheese) who left with Katie, T and me around 2 a.m. for our respective homes.
Monday night, Morgan came into Princeton to accompany me to see Sigur Ros at Madison Square Garden. We took the train into New York and went to Cho Dang Gol to introduce him to Korean cuisine. Morgan had a Bibimbap with octopus, while I had the seafood Cham dubu (soft tofu) - it was the first time I'd had Korean soft tofu since I was in Los Angeles in 2005. Then we went home to drop off stuff, and back down to Madison Square Garden for the concert.
It's been a few years since I've been to a rock concert, and I'm going to two of them inside of a month (Muse with Christine in a few weeks). This was probably one of the top three concerts I've ever seen (Porcupine Tree at the Beacon Theater is my standard). The concert started, as pictured in Heima when they performed in Reykjavik, with the band backlit behind a scrim for a couple songs before it dramatically drops during a crescendo.
Even though I love Sigur Ros' music, the acoustics at MSG are pretty lousy (as I remember when I saw Rush there a few years ago). Even so, the sound was tuned well enough to be enjoyable. The light show was truly amazing, with a combination of warm fairy lights on stage (just like in my apartment), a high-def screen for visuals behind, lasers, smoke, and high-intensity flashers and spotlights. I especially loved when they played Hoppípolla, from their album Takk, and showered the stage with glittering sparkles that perfectly suited the soaring, cascading beauty of this song.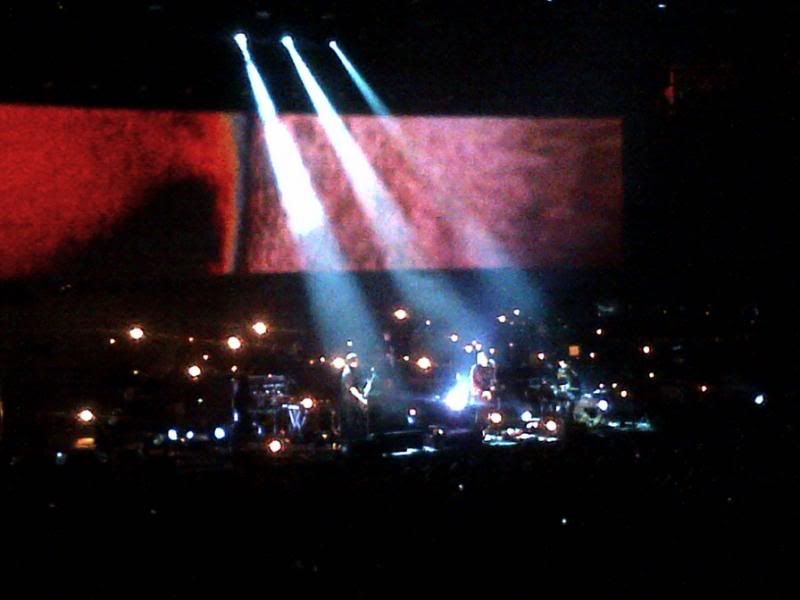 I also got a cozy hoodie and buttons as souvenirs. The hoodie is super-long, with sleeves long enough to cover my hands, which I love. It's already my favorite hoodie ever, and a lot less scary than my old Porcupine Tree hoodie, which has a spooky kid's face on the back.
Here is a fantastic blog about the concert, with gorgeous photos much better than my Blackberry photos - check it out! I think my second favorite part of the night was the two song encore, Glósóli and Popplagið, when the band really cut loose and closed the show with a bang. Wonderful concert, just magnificent!