I had an unexpectedly busy but lovely Saturday with my BFF Lori. I had posted on Facebook how unfortunate that last weekend there was so much going on that I missed because I was getting over my cold and this past weekend there's nothing going on and I'm healthy, and Lori had the exact same situation. So we decided to meet up near the Met to visit an art gallery Saturday afternoon.
It turned out the gallery I wanted to go to was closed for renovations, so we visited the two galleries on either side of it,
Skarstedt Fine Art
and the
Michelle Rosenfeld Gallery
. At the latter, we saw a very interesting piece that is made from hand poured crayons mounted in a frame to create a Seurat-like image of colored dots.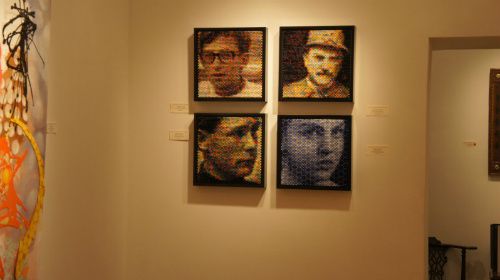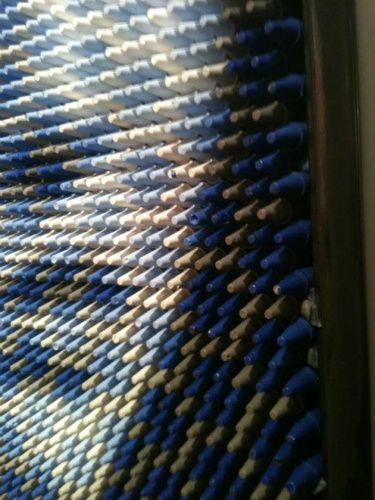 We also went to
La Maison du Chocolat
for a taste of their very fine truffles and ganaches, then sat on a bench in Central Park to enjoy them and take pictures of ourselves. In mine you can see the new buttons on my coat.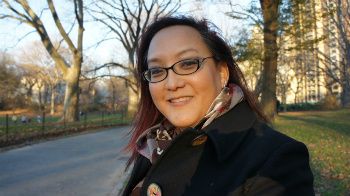 I had to pick up my prescriptions, so we killed some time near my old offices at Agent K, picking up a grilled cheese sandwich at the
Melt Shop
and shopping at the Barnes & Noble. I got a few DVDs, including the BBC's
Sherlock
, the first two seasons of
The Guild
, and a documentary on Andy Goldsworthy called
Rivers & Tides
.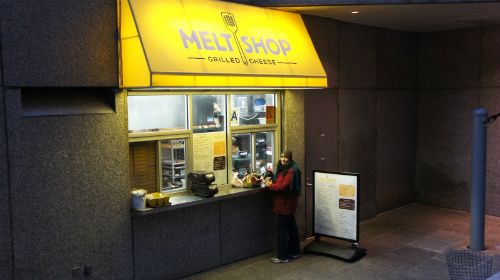 Lori invited me to come with her to her friend Andrew's birthday, whom I'd met at her birthday earlier this year (
"Seventh birthday" - July 19, 2011
). We met at the
New Malaysian Restaurant
in a hard-to-find Chinatown alleyway, along with several other friends to enjoy a family-style dinner that included some of the best Malaysian spare ribs I've ever had.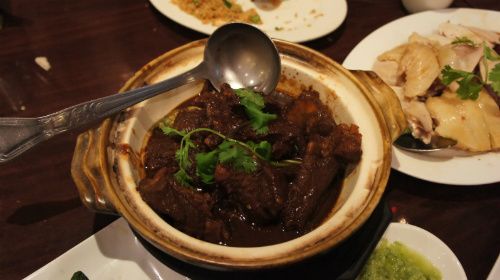 They also served a Hainanese chicken dish which was almost exactly like my mom's cooking, except her dipping sauce was much more potent. In fact, almost everything we ordered was super-tasty and satisfying.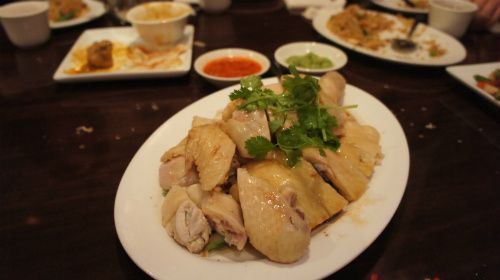 I met one of Lori's friends Jenny, a Korean girl from Australia (such a cute accent!). She, Andrew, Lori and I went to the Chinatown Ice Cream Factory for dessert.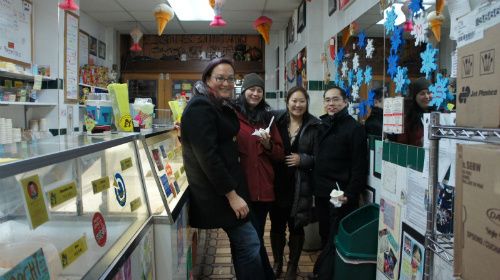 I ended the night by taking a solo visit to Rockefeller Center and taking some pictures of the tree.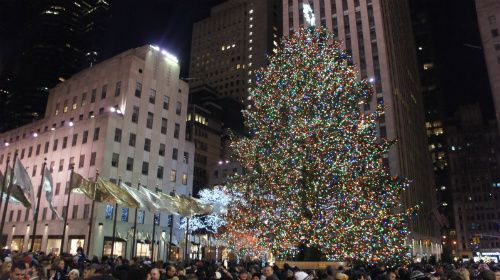 On Sunday I had a much more domestic day. I went to the gym for the first time in a while and did some more grocery shopping. I baked my brownies for Poly Cocktails Monday night (it was a potluck for the first time in a while), plus made a huge bowl of my peanut noodles for this week. That left me with a lot of dishes to clean up, but I still had time to finish my
Lord of the Rings
cycle on Blu Ray that I started a couple weeks ago.
Monday's Poly Cocktails was a big success, and as usual lots of House PNJ people showed up in varying degrees of sartorial splendor.