Just a quick post because it's been so long. Last week was difficult at work, and as a result, I have resolved to spend less time blogging from the office. But of course there's not much motivation to spend my precious home time at the computer, so the end result is that I'm probably going to be blogging less often. I doubt if anyone (aside from the two people who have told me privately that they've noticed my absence) will mind - you all have lives outside of reading about mine, I hope!
So last weekend was pretty fun, actually, and worth mentioning. Saturday I tried to get my blood appointment in again, but it turned out that the lab hadn't received the paperwork from my doctor in Houston, so I had to reschedule once again. This was actually okay, because there was only one technician working, the waiting room was standing room only, and I overheard one woman say she'd been waiting there for three hours. I'm sure if there was a Hell, some part of it would look like that waiting room.
I had planned to go with my friend Agnieszka to the flea market, but since it was raining, and I got out of Hell late, we postponed that for next Saturday. Instead, I took Tara to Fort Lee, where we visited
Hiram's Road Stand
where they serve giant fried Thumann's hot dogs. We saw a segement about it a few months back on Anthony Bourdain's No Reservations show about New Jersey and wanted to give it a try. Those were some good fried hot dogs, and it's a wonder that the idea has not spread further than the state of New Jersey. I'm sure Houston, perennially ranked as one of America's Fattest Cities by Men's Fitness Magazine
(#6 this year)
would go wild for this tasty treat.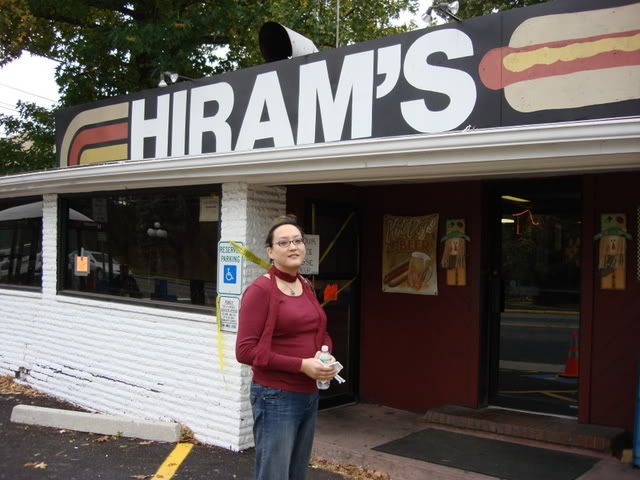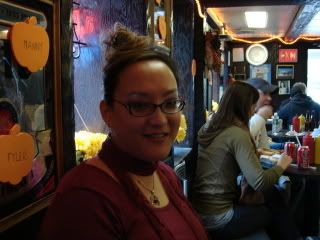 But fried hot dogs were not enough debasement for our delicate constitutions - no, we had to go find a rare type of Japanese cream puff at a local bakery that happens to be less than two miles from Hiram's. This unique dessert is made by a company with a unique name: Beard Papa's which I heard about on the Food Network. They are only in five states, with only one location in New Jersey, which we happened to be nearby, so I couldn't pass it up, regardless of my daily calorie intake limits. So I tried a chocolate and a plain cream puff, and they were heavenly - undoubtedly the best I've ever tasted. If you are in California, Hawaii, New York, New Jersey or Massachusetts, I highly recommend them.

Saturday night I had my family over for movie night, and we watched Spider-Man 3, which they saw in the theater when it came out, but I hadn't seen yet. I liked it overall, but there were a couple of cheezy parts that did make me groan inside. I'm not sure why it didn't last very long in the movie theaters, because the action and special effects were top-notch. Maybe because non-comic readers couldn't get into the whole "sentinent goo" storyline.

Segueing perfectly into last Sunday morning, we visited the Montclair Art Museum in the morning, where they had an exhibit on comic book superheroes, plus a comic convention in the main hall. I think the highlight of the exhibit was seeing a copy of Action Comics #1, the first appearance of Superman, side-by-side with the first appearance of Batman in Detective Comics. I also bought a couple of trade paperback books at the convention, but we didn't stay long due to the smell. Some of you probably know what I mean by that.

In the afternoon we drove out toward the Delaware Water Gap to visit a historical site called Shippen Manor Museum, a restored ca. 1754 ironmaster's mansion in Oxford, NJ. We listened to historical re-enactors tell the story of how people lived in colonial times, and then visited the Oxford Furnace, a source of Patriot iron in the War of Independence. Here's some photos from that trip.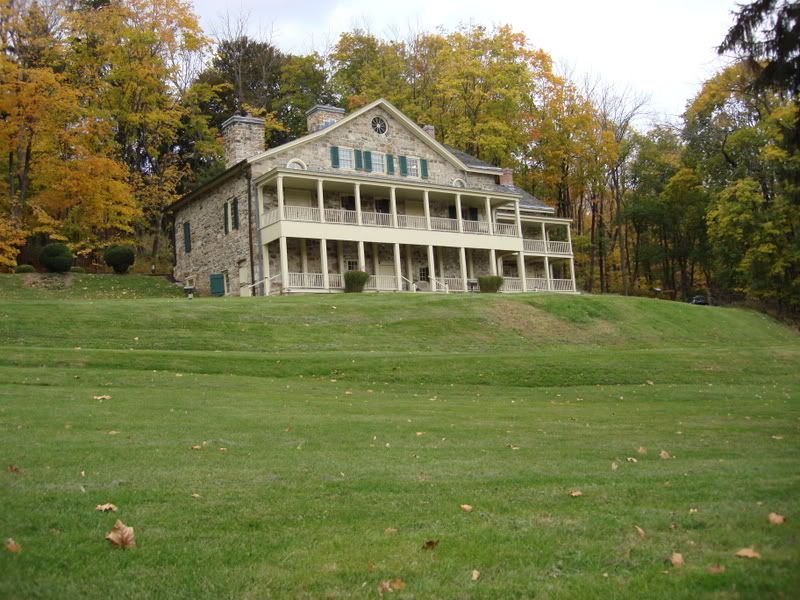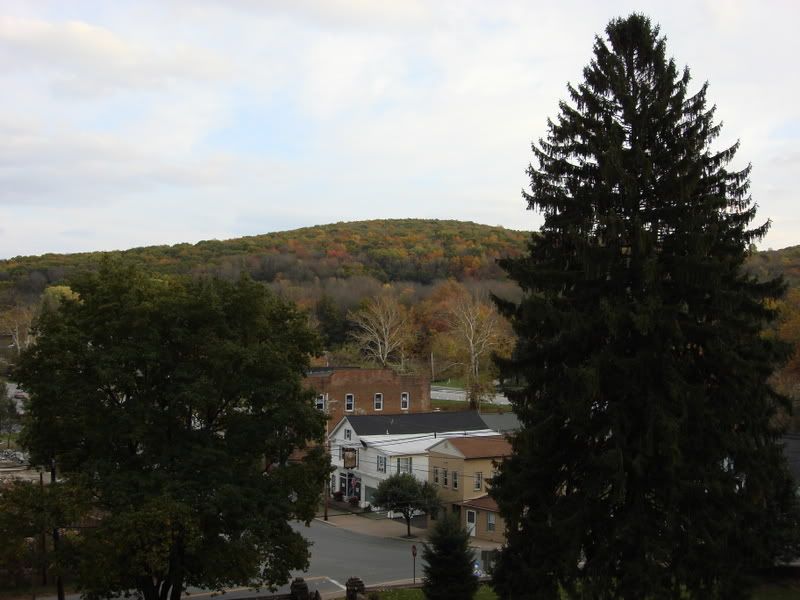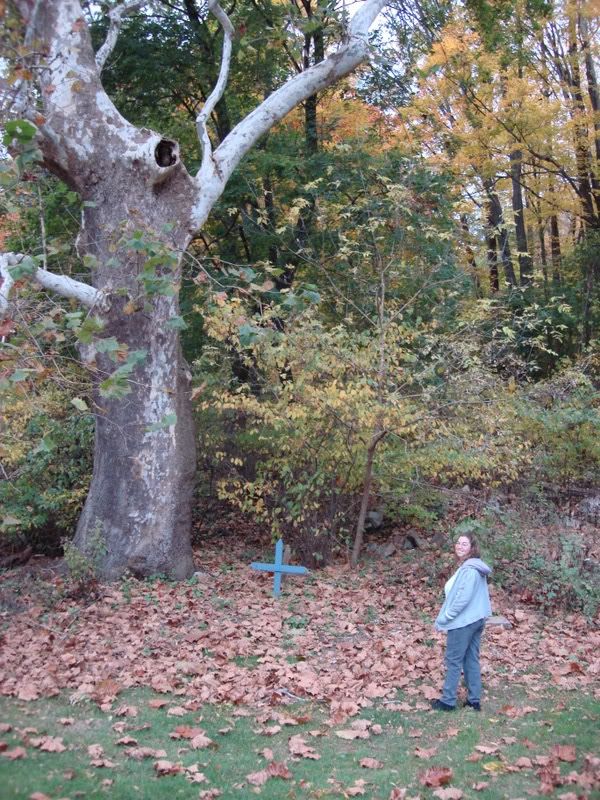 This weekend was busy, but not that interesting. Saturday I finally got my blood work done, then visited the flea market with Agnieszka, where I bought some wonderful artesian breads (olive, prosciutto and jalapeno cheese). Then I went shopping and ran my errands, before coming home to watch Ratatouille with my family. Sunday we all took a drive down to Lambertville on the Pennsylvania border to have breakfast at Sneddon's Luncheonette and spent the rest of the day hauling all their old stuff from a storage unit back up to the house. It was hard, but satisfying work, and I'm glad they finally were able to stop paying the storage fees and move forward from the time they lived down there.

The big news for today is that I'm planning to meet my college friend Agnieszka tonight in New York. To avoid confusion with my previously named friend, I will refer to the one from my past as Agnieszka Prime (AP). Some of you know my history with AP, but it's too long a story to go into now. Suffice to say, we knew each other well in college, and upon graduation, she left Houston and we lost contact for the better part of 15 years until just recently. She has residences in London and Poland, and recently had her first child. We started writing emails a couple years ago, but we haven't seen each other since graduation day, 17 years ago. She's in the city on business and flies out tomorrow for Washington DC, so we have one night to spend getting reacquainted. Does anyone else see the parallels to Richard Linklater's movie Before Sunset?

Anyway, that should get you caught up on my life. Thanks for sticking with me, and see you again soon, I hope.