It was a fairly uneventful weekend for me, although my family had a lot going on. Saturday I spent most of my time at my apartment, doing laundry, rearranging my books, tidying up and so forth. In the evening Bee and Bug left for an overnight camping trip, leaving Tara and me home to watch the cats.
We went out to the big Barnes & Noble in Paramus, where I found several more things to add to my birthday wish list, and bought a DVD of Gattaca that was on sale, and a copy of the Nylons' Greatest Hits, an acapella/percussion quartet I used to listen to in my old life. After we closed them down at 11 p.m., I pretty much went straight to bed because I wasn't feeling all that well with my allergies and an upset stomach.
Sunday I got up late and took Tara out for breakfast before going to the
New York Historical Society
in the city. I first saw this museum while watching a PBS program called "Secrets of New York" last year, and found they have an extensive collection of
Hudson River School
paintings. The Hudson River School gallery was a spectacular room, with a high ceiling decorated with grayscale scrims over the large square windows to diffuse the natural light. Best of all, it was blissfully uncrowded, and many moments we would find ourselves the only people in the room except for the guard. There was also a nice Tiffany exhibit, but nothing close to what we saw at the Met a couple months ago. Here was one window that graced the stairwell.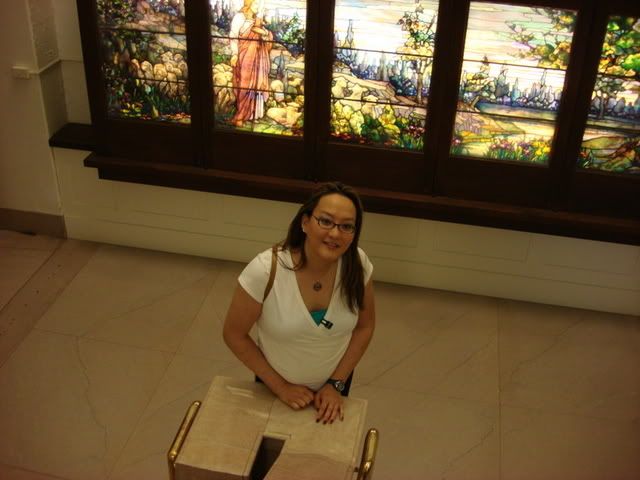 The most fun in the museum, however, was on the top floor, where most of the artifacts are kept in storage behind glass. Here are all sorts of historical objects, from the whismical to the magnificent. I especially liked this large sculpture of Abe Lincoln, which we nicknamed "Big Abe."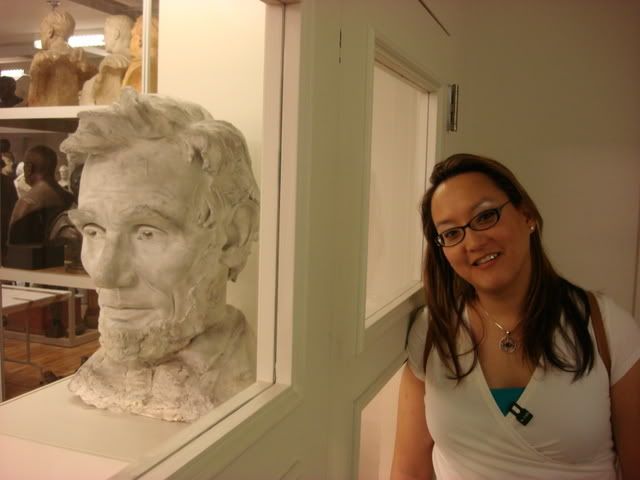 The things that made us laugh the most were the old campaign buttons from the World War II era, the time of FDR and Truman. Somehow, I don't think Confucius ever said this to support FDR's third term: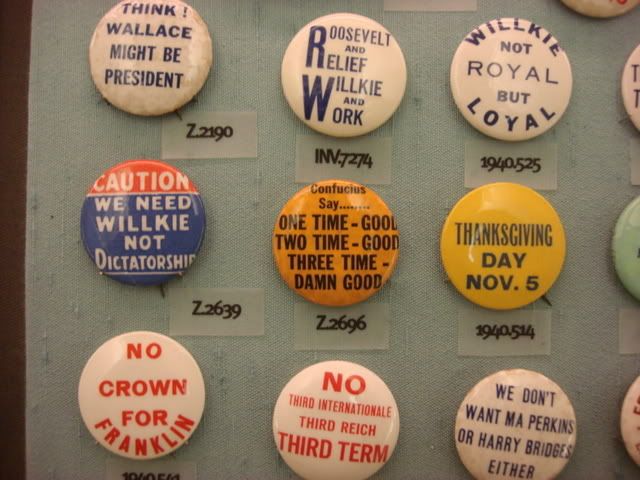 Here's one that people probably remember: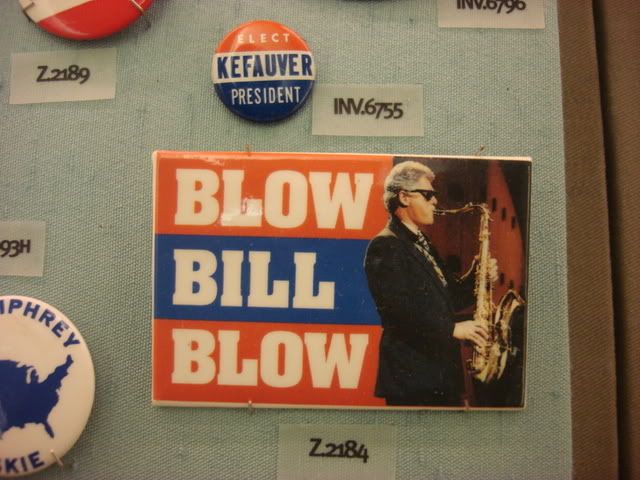 Also, I liked this one, which seems to resonate today: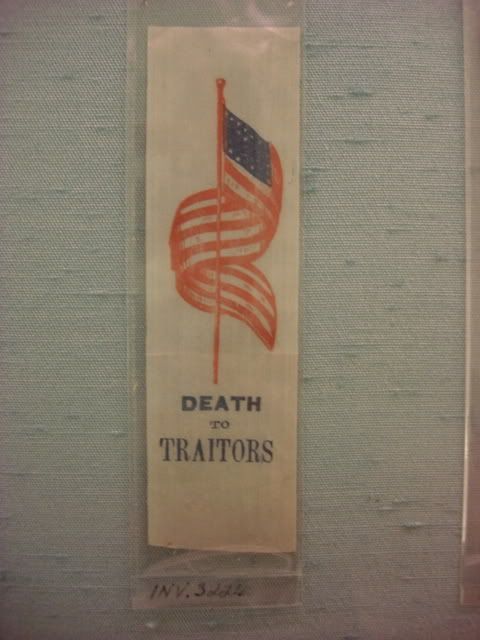 And here is something from the recent history of 9/11: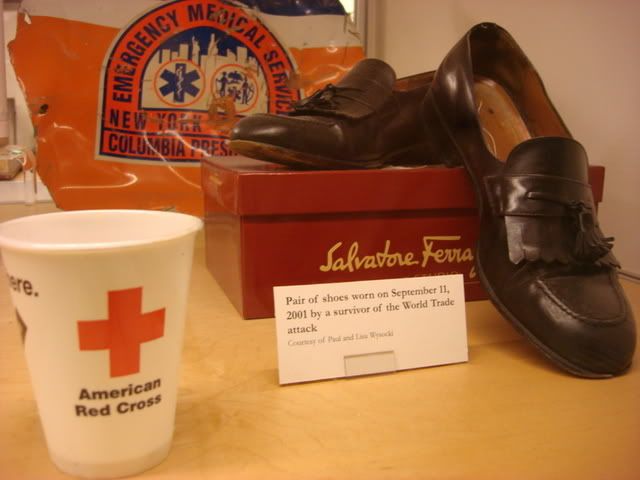 Afterward we went to Papaya King and had hot dogs and sausages before going home to meet up with Bee and Bug, who had just gotten home from their trip, and fortunately did not encounter any bears. This week everybody is on vacation except me, but I will be off Thursday and Friday to take advantage of the July 4 holiday.